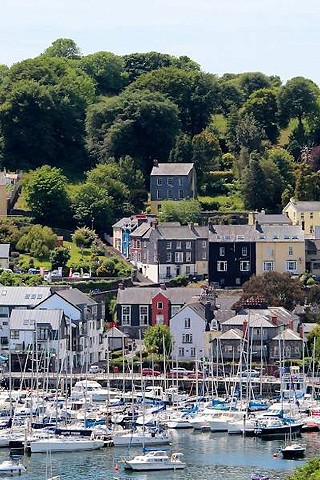 About Kinsale
Kinsale in County Cork is one of the most picturesque, popular tourist resorts off the South West coast of Ireland.
This vibrant town nestles between the hills and the shoreline, a maze of narrow colourful streets, which are steeped in history.
Located in a safe harbour, you are never far from the water. It is this unique location that makes it among Ireland's most historic towns. Best known for the Battle of Kinsale, fought in 1601, between a combined Spanish and Irish force against the English army. It was to prove a major turning point in Irish and World History, which marked the end of Spanish domination of the New World and the decline of the Gaelic way of life with the Flight of the Earls to Rome.
The harbour entrance is guarded by a classic example of a late 17th century star-shaped fort – Charles Fort. One of the largest military installations in the country, Charles Fort has been associated with some of the most momentous events in Irish history (Williamite War 1689-91 and the Civil War 1922-23). Directly across the harbour mouth from Charles Fort you'll find James Fort. Together, these forts guarded the narrow harbour entrance.
It is this link to the sea, and its bountiful seafood, that today sees Kinsale known as the gourmet capital of Ireland. This is very evident when strolling around the town, by the vast array of award-winning restaurants, cafés and the many traditional Irish pubs serving traditional and contemporary Irish cuisine produced from the best of locally grown, fished & reared produce.
A visit to Kinsale is a must for any tourist. Walk the historic streets, take in the amazing harbour views, browse its many gift shops, art galleries, bookshops or simply take time out in one of its many great restaurants or café's. From golfing, sailing, art festivals, rugby, riding, deep sea angling, diving, car rallies, triathlons… there really is something for everyone to enjoy.
Kinsale town is just 30 minutes drive from Cork Airport. You'd be mad not to come and enjoy the craic and fine food!